Teaching English Language at AIA
News Image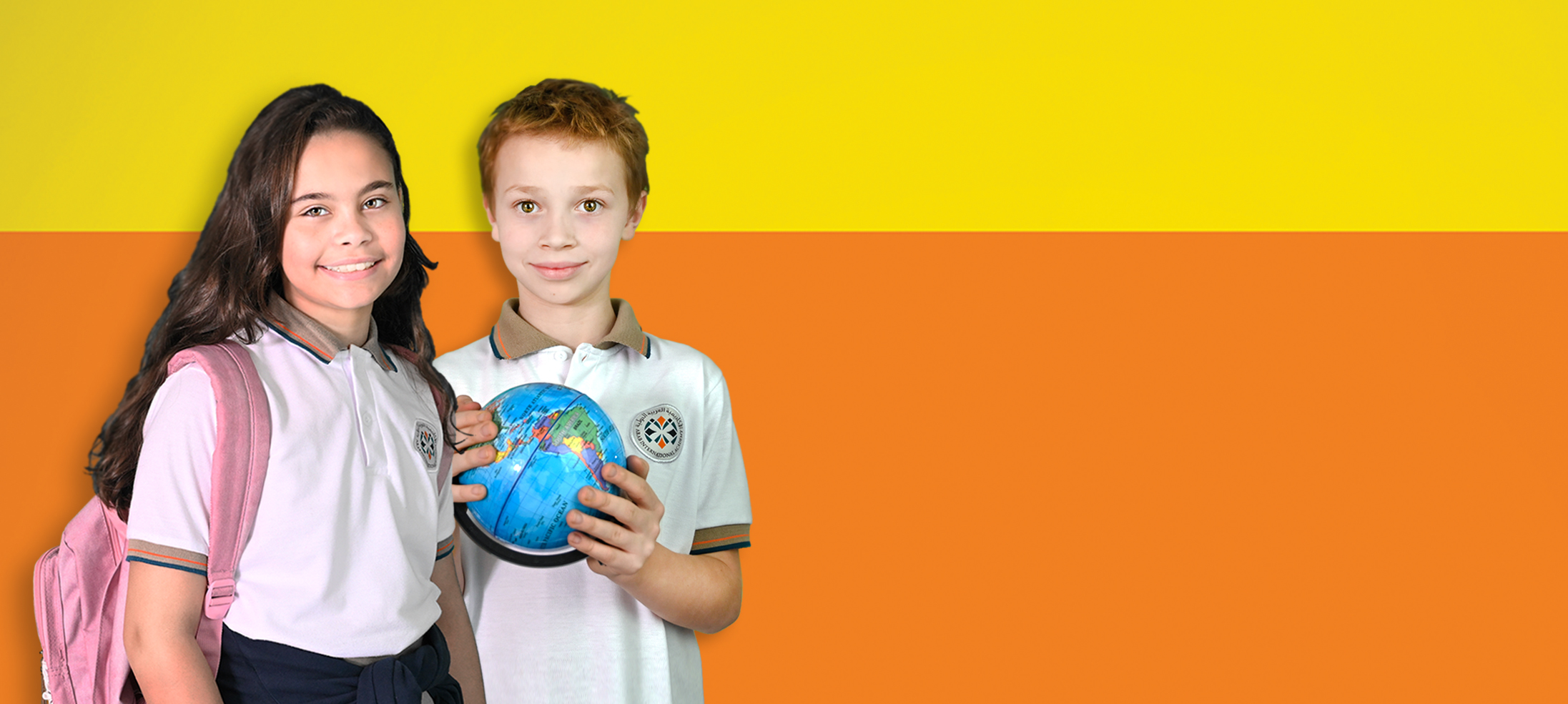 We continually emphasize learning and teaching methodologies of the English language to enable our students to reach the desired linguistic and communicative competence. We believe that regular exposure to language is key to its development; thus, we introduced a learning environment that encourages students to communicate in English inside and outside classrooms. We witness this during morning assemblies where students converse in Arabic and English. Besides, students receive information via numerous bilingual displays around the school. We celebrate the English language in organized events such as English Literacy Month, Character Parade, and International English Language Day.
The approach to learning in preschool is bilingual, where instruction takes place in English and Arabic simultaneously. As for the elementary school, we have two separate language tracks for English and Arabic. The English track uses English as the core medium of instructions for all subjects except for Arabic language and Islamic Studies, which are taught in Arabic. On the other hand, Arabic is the language of instruction in the Arabic track, and English is taught as a second advanced language where students are divided into groups according to their linguistic abilities.
Students in both tracks progress as they inquire and construct meaning throughout their transdisciplinary units of inquiry. They also learn about language within meaningful contexts for better comprehension using familiar real-life experiences. We highlight the importance of reading and encourage our students to develop consistent reading habits to help them broaden their imagination and further their autonomy. Based on regular assessment, we tailor our teaching to meet the needs of different students using a variety of resources, including guided reading programs; we use the Raz-kids application to develop their reading and comprehension skills.
At the secondary level, we guide students through investigative and project-based learning of English. Each unit is designed to relate to the students' understanding of the world, which deepens and challenges students' abilities within the framework of the IB Global Contexts and Concepts. In the process, students undertake in-depth investigations of various kinds of writing, media, and personal expression. Assessments focus on the students' original work, and they are encouraged to be creative, open-minded, and interdisciplinary throughout their learning.
Language at the secondary level is divided into two different subject groups. In English Language and Literature, students analyze, organize, and produce written texts, and in Language Acquisition, students acquire and develop English language skills through reading, writing, oral, and visual texts.
The Language and Literature curriculum is demanding. It is designed for students who have an excellent grasp of the language, and therefore all objectives and assessment criteria are the same for each student. Therefore, only fully qualified students partake in the program. In
Language Acquisition, students acquire language at different rates. Therefore, to enable teachers to monitor progress accurately, the IB has categorized language learning into six phases. Each phase has its objectives and assessment criteria, where teachers plan for each of the phases in their classes. The Language Acquisition curriculum aims to develop students' reading, writing, oral, and visual communication—building on the students' existing skills and bridging learning gaps students may exhibit in their reading, oral, or written work. At the start of each year, the language team, along with the MYP Coordinator, meet to analyze each student individually. They examine previous assessments, teacher recommendations, reading scores, and writing diagnostics. Students are placed in their suitable classes and monitored.
Students placed in Language Acquisition may move to a Language and Literature course throughout the year, depending on their development across all areas of language. When students have completed Phase 6 in all four areas of Language Acquisition, they may then progress to Language and Literature.
Teaching English Language at AIA