Teaching the French Language at AIA
News Image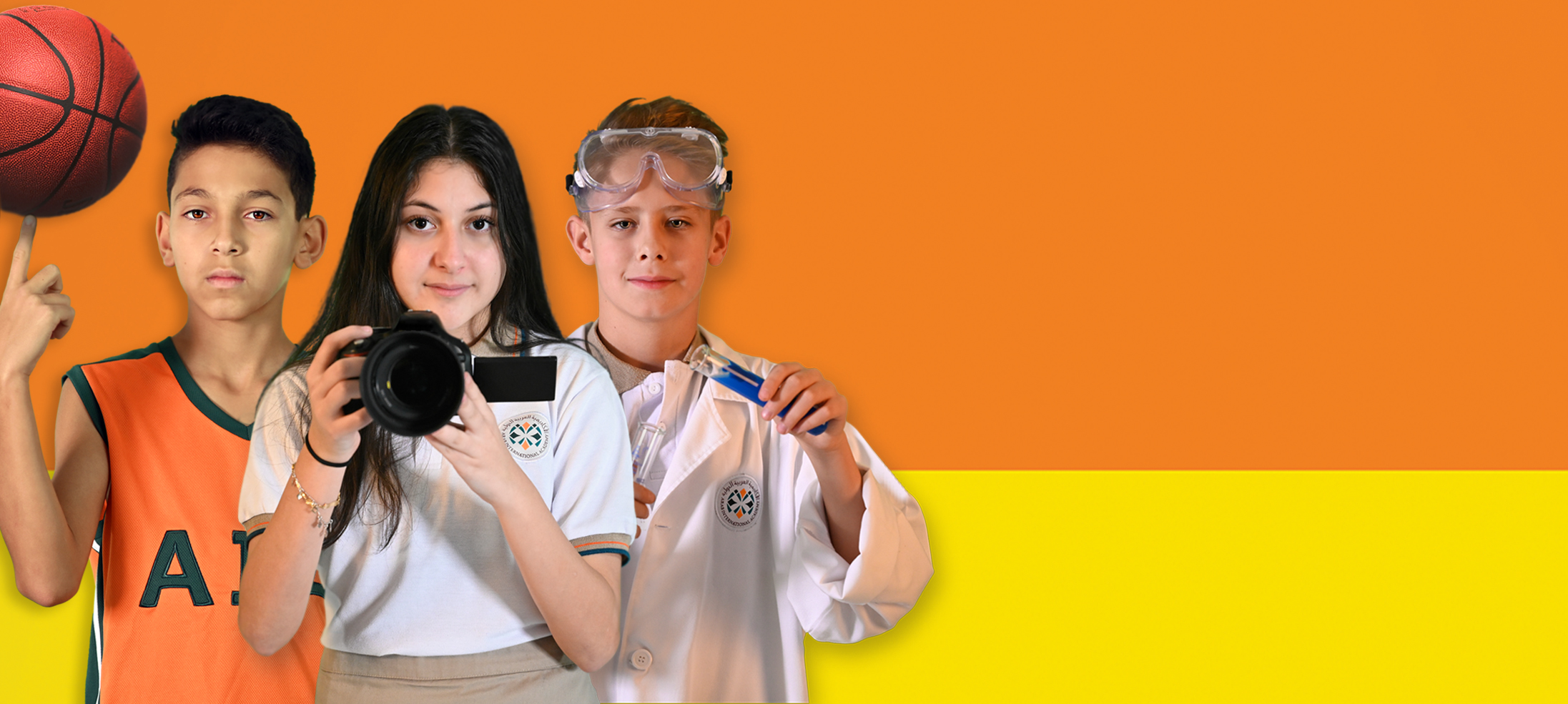 At the Arab International Academy, we start teaching French as a third language from grade one in elementary school. To ensure the best quality of learning, we divided classes into different groups depending on students' linguistic abilities to develop presentational and communication skills that can be used both inside and outside the classroom.
We tailor our lessons to meet the various needs of our students and help them develop their language skills for oral and written communication. We emphasize verbal exercises, focusing on skills that enable students to comprehend the written and spoken language, communicate using prevalent expressions, introduce themselves and others, and ask and answer basic questions. Accordingly, we have created meaningful conversations that students can memorize to learn how to communicate efficiently. We believe that conversation is an excellent method for students to be forthcoming and open-minded to other cultures; thus, we prioritize fluency in speaking, which is demonstrated in our classroom practices. This provides students with opportunities to work collaboratively with their classmates and engage in the learning process.
Exposure to the French language and its culture is essential for students, considering its global importance and innate beauty. Every year, we celebrate the French language during the "French Language Week," where we organize plenty of amusing and educational activities with the help of our students to promote the French language and culture.
As students progress into the Secondary School, the program will focus on understanding and embracing the multicultural diversity of the French-speaking world and using this language effectively as means of applied communication.
Materials are chosen from appropriate textbooks and from several authentic sources such as reference materials from the library, songs, shorts stories, magazines and cartoons, audio-visual
materials designed for non-French speakers, radio, television, and the internet. At the end of each unit, students will have to reflect and evaluate what they have learned.
Teaching the French Language at AIA